We consistently complete the while procedure which is from mold making to trial manufacture, mass-production and follow-up service!
We are manufacturing the products which can fulfill to the customer's demands by making the best use of our enough experience and know-how!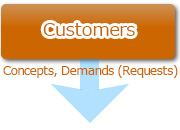 ■Meeting.
Business activities with the field knowledge, such as mold and die, and also the proposal type of meeting which will be proceeded by layout with creative power.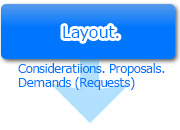 ・Developments and proposals which consider about the balance of QCD (Quantum Chromodynamics).
・To suggest the F-Light and its shape (ex. Non-taper) by showing our prototype, and based on that procedure, we would like to propose the moderate price the procedure, such as the suggestion of transition from metal to resinification.
・Our proposal is to make sure of mass productivity at the phase of planning and development for the purpose of ascertaining the suitable quality.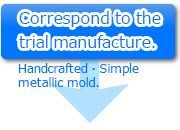 ■Manufacture of prototype to make sure of the mass production.
==Handcrafted trial==


・Suggestion of the configuration of prototype to make sure of the mass production.

==Simple metallic mold for the trial manufacture. ==


・We would like to feedback for our customers in terms of not only the accuracy for the inspection of pass productivity but also the stable maintenance of quality and defect information by taking advantage of our enough trial material molds.
・At the phase of prototype, we can make the evaluation as the finished product.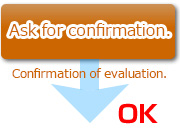 ・Confirmation of product dimensions.
・Evaluation of actual machine.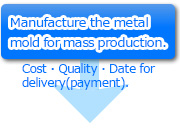 ・Smooth deployment from trial manufacture to mass production.
・Swift mold manufacturing.
・Cost performance by our in-house production.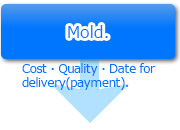 ・General molding, Insert molding, Gas injection molding.
・Compression molding.
・Control under the engineer of injection molding.
・24 hour production system.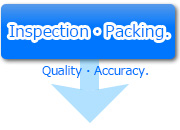 ・We would like to promote the swift inspection and packing for our products with the accuracy. Our inspection is always promoted with the delicacy and carefulness, and also we have enough skills practiced by the long-term experiences. Also, our quality control is flawlessness, because our inspection level is constantly maintained as a high standard.
・It became possible to establish the structure which the defective products will not be manufactured by the management of ISO. Even if the defective product were manufactured, we are always making various effort to prevent the reoccurrence by investigating the basic cause of false production.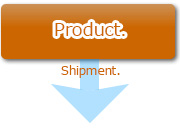 ・We would like to deliver our products rapidly, surely and politely.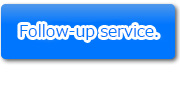 ・Swift response.
・Comprehend the controversial points, and also to propose and amend the remedial measure.
Introduction of products.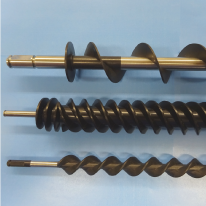 Screw.
For more information, click here.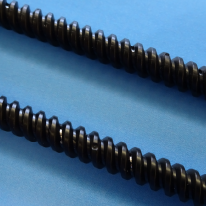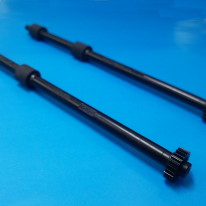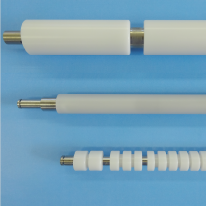 Roller.
For more information, click here.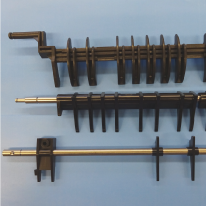 Flapper.
For more information, click here.